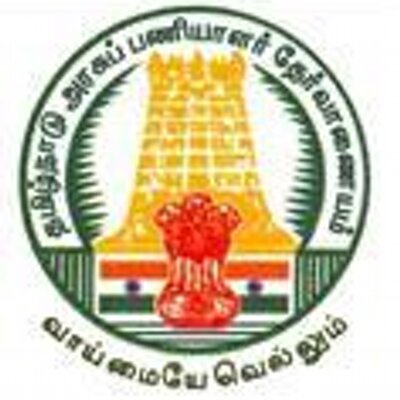 TamilNadu Public Service Commission
TNPSC Departmental Examinations December 2017
Notification Published on 23.09.2017
Online Registration Open on from: 23.09.2017
23.12.2017 to 31.12.2017 (Including Saturday and Sunday)
(Except 25.12.2017 Christmas Holiday)
Details of the Notification:
Who has eligible to apply?
How & where to pay exam fees - Post office list: click here
DEPARTMENTAL EXAMINATIONS - DECEMBER-2017 TIME TABLE ABSTRACT OF TIME TABLE-DECEMBER- 2017
Days and Dates of Written Examinations:-
The Forenoon session will commence from 09.30 a.m.
and the afternoon session will commence from 02.30 p.m.
for further details see the Time Table – click here
Apply Online for Dept. Exam December 2017: Click here
Departmental Examinations December 2017 - Instructions
Applications are invited from the candidates for admission to the Departmental Examinations December 2017 through "FULLY ONLINE" mode. Filled-up Online Application Forms will be electronically transmitted to the TNPSC Office and hence there is NO NEED to send the application by post, excepting for those who are applying for the Tests with Test codes
019, 201, 202, 203, 204, 205, 206 and 207.
Fully Online registration for Departmental Examinations December 2017 is available for candidates applying from all the
33 Centres
, from
23/09/2017 to 31/10/2017.
CANDIDATES WILL NOTE THAT REGISTRATION FEE OF
30/- WILL HAVE TO BE INCLUDED IN THE POSTAL RECEIPT APART FROM THE FEE FOR THE TESTS APPLIED FOR.
Total Fees should be paid through postal receipt only except the candidates opting NEW DELHI as Centre.
Examination

/ Registration Fees:
Kindly make sure that you have the Postal Receipt for the requisite number of tests that you will be applying for, before registering online.
(Calculate the Total Fee using Fee Calculator)
Kindly send WITHOUT FAIL the online Application form & Identification Slips to TNPSC by post those who are applying for the tests with test codes
019, 201, 202, 203, 204, 205, 206
and
207
with relevant details of previous examinations, Work etc. Candidates applying for other than these tests
need not
send application to the Commission by post.
Last date:
The candidates can register their particulars online till
5.45 P.M.
on
31/10/2017
.
Apply Online for Dept. Exam December 2017: Click here